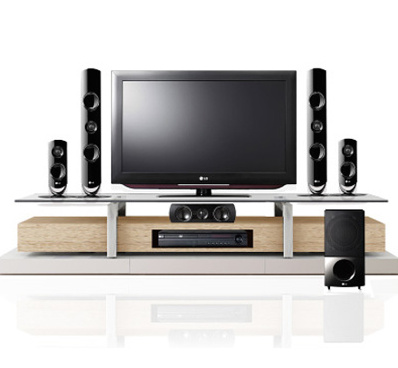 TV/Audio
We have a great selection to offer and install with our TV and audio systems. Need a nice entertainment space set up for your man cave? How about an updated conference room for meetings and conference calls. We can set up your home or work to cover all your TV and audio needs.
TV
We offer and install a great selection of TVs for both your home or business. Whether you need a TV for a conference room, or outside hung up on your screened porch at home, we make sure your TV is up and running properly.
Audio
Where there is TV, there is usually sound. We offer installation on great quality speakers for your home or business. Listen to music throughout the house, or set up speakers at your work desk. We offer great quality of speakers from both indoor and outdoor speakers.
TV/Audio Connection
When building an entertaining area, we want to make sure that you are connected to everything you need. That's why we make sure your TV and audio connections are all setup properly and user friendly to your devices. We make the setup easy for you to maintain.